At Random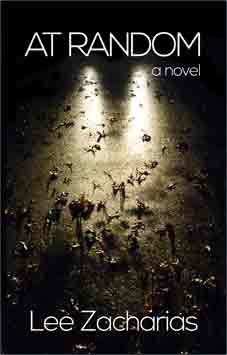 On a rainy November night in 1991 Guy Ferrin and his wife, Eva Summer, are on their way home from an opera when a nine-year-old Montagnard boy runs in front of their car. Though his blood alcohol is well below the legal limit, Guy is charged with felony death by motor vehicle.
Eva turns to her friends for support only to learn that they are preoccupied with their own mid-life problems. Slowly Guy's grief turns to anger as the legal system loses a piece of evidence vital to the case, which is sensationalized by the media.
When the victim's brother comes to them seeking "American insurance" to help his sister escape an abusive arranged marriage, Eva is drawn into the local community of Montagnard refugees, where she begins to heal, though her involvement will force a crisis in her marriage.
Compellingly real, beautifully told, At Random is at once the story of a middle-aged couple struggling to maintain their values and their increasingly tenuous place in the middle class and the tale of a refugee family caught between a younger generation's desire to assimilate and the older generation's desire to preserve Montagnard culture.
Awards
Finalist in Literary Fiction for the International Book Awards, National Indie Lit Book Awards, and USA Best Book Awards
Praise
Is this a dark novel? Yes. Yet you turn the pages as quickly as you can…This well-written story won't leave you alone.
Greensboro News and Record
In this superb novel, one tragic moment entangles a seemingly good marriage in a web of guilt, suspicion and fear. Lee Zacharias eschews both cynicism and sentimentality to do justice to the human heart's complexities. At Random is wise, sublime, and unforgettable.
Ron Rash, author of Serena
At Random is a heart-stopping portrait of a marriage under fire and a beautiful examination of how love survives through even the most troubled times. Lee Zacharias writes about the ties that bind us—and the forces that threaten to tear us asunder—with dignity and tenderness. She has given us an unforgettable reminder of how an ordinary life can be changed in an instant, and how complicated it can be to keep hold of the hands of those we love when tragedy strikes.
Carrie Brown, author of The Stargazer's Sister
Excerpt
In daylight the road between the nameless bar and East Side Pawn was surely bleak, but on a rainy November night the pavement shimmered beneath a sea of neon colors. To the couple in the car, the little strip of civilization appeared like an oasis from a landscape of deserted warehouses and dead-end turns, but instead of stopping the man drove on.
"Where are you going?" the woman said at last.
She turned to gauge his expression, for it flustered him to be lost. At the least he would be annoyed that she had asked. Three weeks ago he had lost his job, and in everything since he had been quick to perceive injustice or slight. It was that seeming look of irritation that impressed itself upon her even as she anticipated the jolt and swiveled her head. At the same instant the boy dove out of darkness. She knew it was a boy, though it happened so fast she saw no more than his denim jacket and dark hair. The wheel thunked, and the body flew across the hood.
"Jesus Christ," her husband said.
Later it seemed to her that for a full minute they sat listening to the motor tick while they waited for the shock to release them into action, but she was wrong. Before the car stopped, she had flung her door open. She was on her knees, blind in the headlamps that lit only rain, feeling with her hands along the slick street and cinder shoulder. Behind the car her husband knelt over a dark form. "I can't tell if he's alive or not," he said in a voice so weak it guttered. He stood. "We'll need to find a phone." Her hair stuck to her face in wet strands; she had lost her shoes. In the rain she couldn't tell if she was crying, but she knew it was a boy because they had a boy at home.